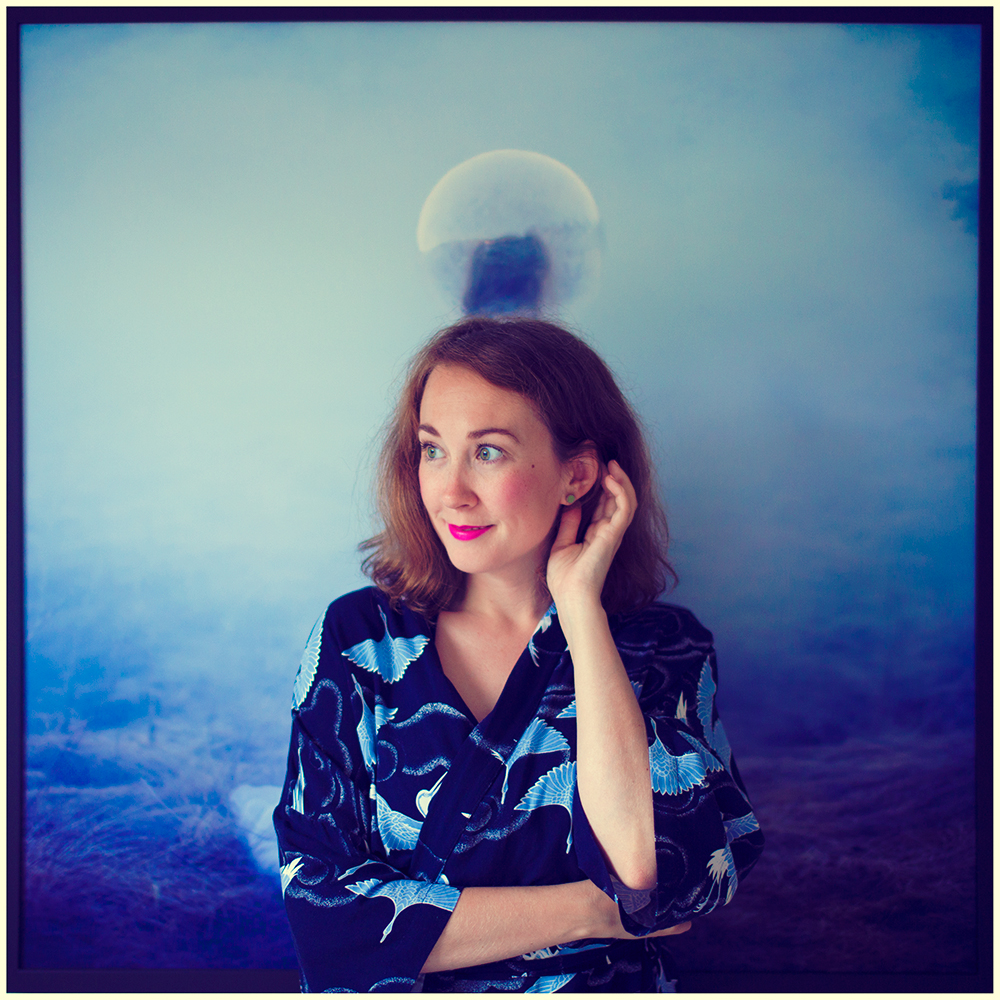 Beata Rydén is a photographic artist that was born in june of 1985 in Gothenburg, the next biggest town in Sweden.
She graduated as a Cultural Project Manager in 2010 and then studied photography for three years between 2012-2015.
With the art of photography she aims to explore our inner worlds and psychological struggles. One topic that she tends to come back to is integrity and personal borders. Beata uses imagination as a powerful tool in her work.
Beata Rydén has exhibited twice in New York, US, Portugal and in several cities around Sweden, including Gothenburg and Stockholm. She had her first solo-show in 2015 in Gothenburg. She has participated twice at The Affordable Art Fair (Stockholm 2016 and Hampstead 2017) and was one of the photographers to exhibit at The Photo Fair Stockholms big exhibition in 2016.
Beata Rydén is a teacher at Moderskeppet, where she collaborates with Victoria Söderström to inspire students to use their imagination (and Photoshop!) to create magical worlds. You can see the video course "Iscensatt självporträtt" here.
Beata holds lectures and inspirational talks around Sweden. She is passionate about passing on her knowledge within the creative field.
Beatas list:
I am a writing person. From the day I learned to write I´ve been keeping a journal. Nowadays I mostly write my journal on the computer, though I always carry a note book for sudden poems, photo ideas and emotional outbursts.
I´m a huge fan of coffee. Not only coffee, but coffee moments. There´s something wonderful about making a cup of coffee, open a book, read a blog or listen to a podcast. The first sip of coffee in the morning is a blessing!
I love pastel pink!
Nature is important to me. I shoot most of my photos outside in nature, and I love to be outside, listening to the birds in the forest or watching the waves on the ocean. My dream is to live in the country side one day.

Follow along
If you want to buy my images or discuss a comission, send me a note: info[a]beataryden.com
You can also find me here:
Facebook Page: Beata Rydén Photography
Instagram: Beata Rydén
You Tube: Beata Rydén
Swedish blog: Imagine a bird