I have been away during the weekend to exhibit together with Victoria Söderström at the Stockholm Photo Fair. It was an amazing experience, both to see our beautiful exhibition and to hold two inspirational speeches for the fairs´visitors.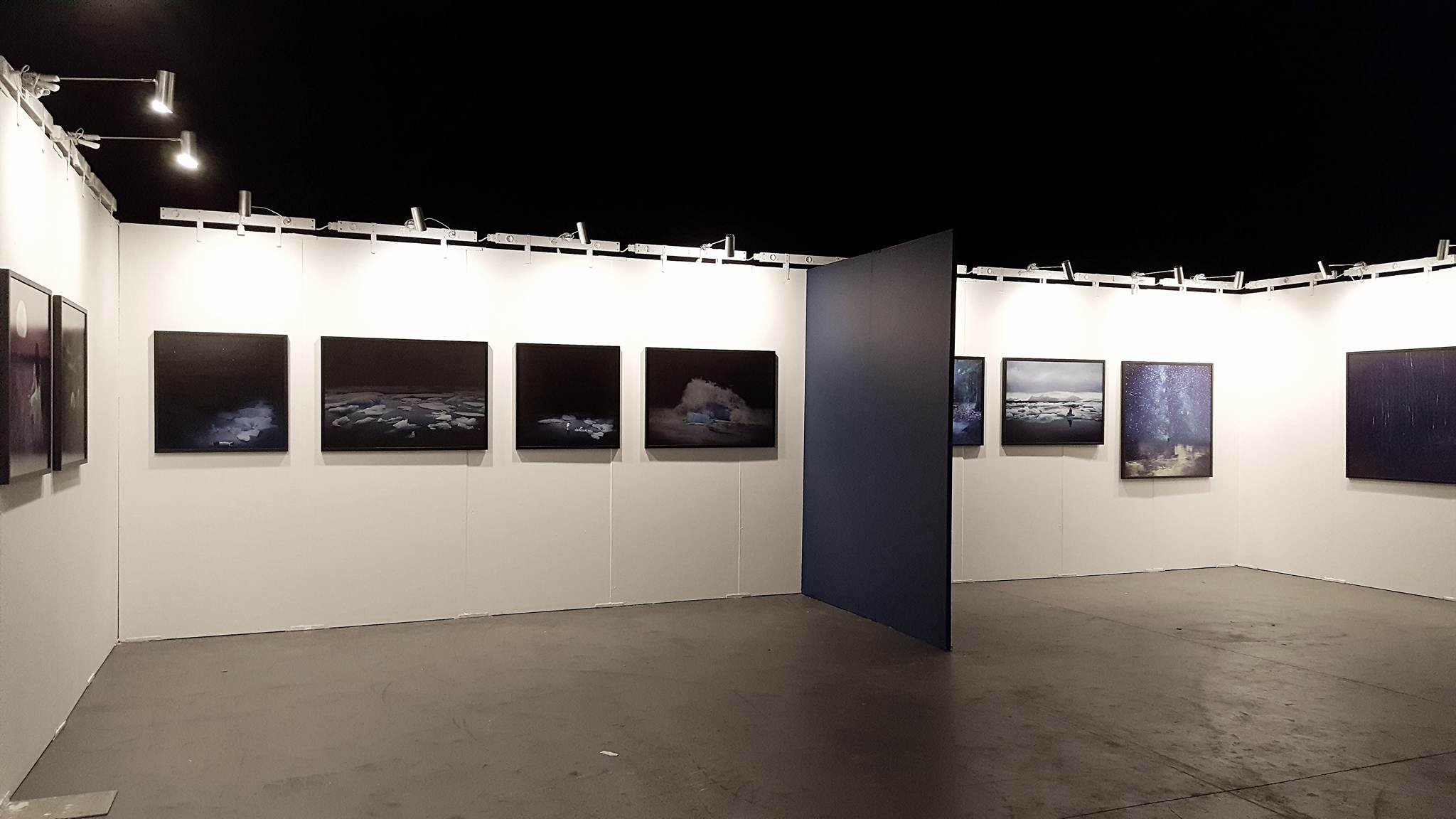 Me and Victoria decided to hang all the images mixed as one big show, without our names under each image. Our images have the same style and they work well together, though they differ in story and motives.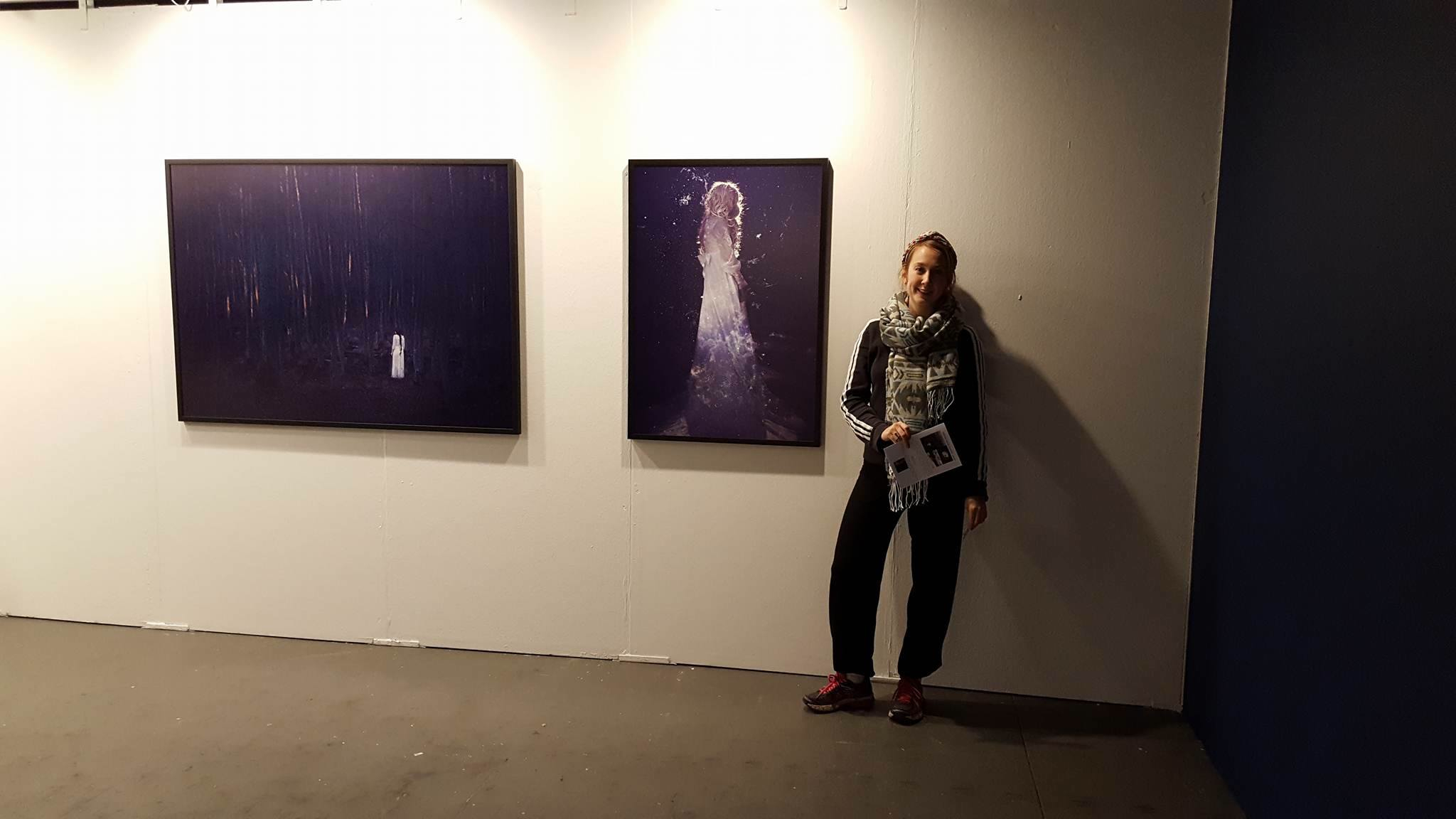 Here I am in my most comfy outfit, checking out the exhibition the day before it opened. I was so happy to see the images this big! It´s the way I always envision my images in my mind when I´m working. To the left is Victorias image "Solitude". To the right is my image "Universe". They had the same magenta tone in them which made them a great pair.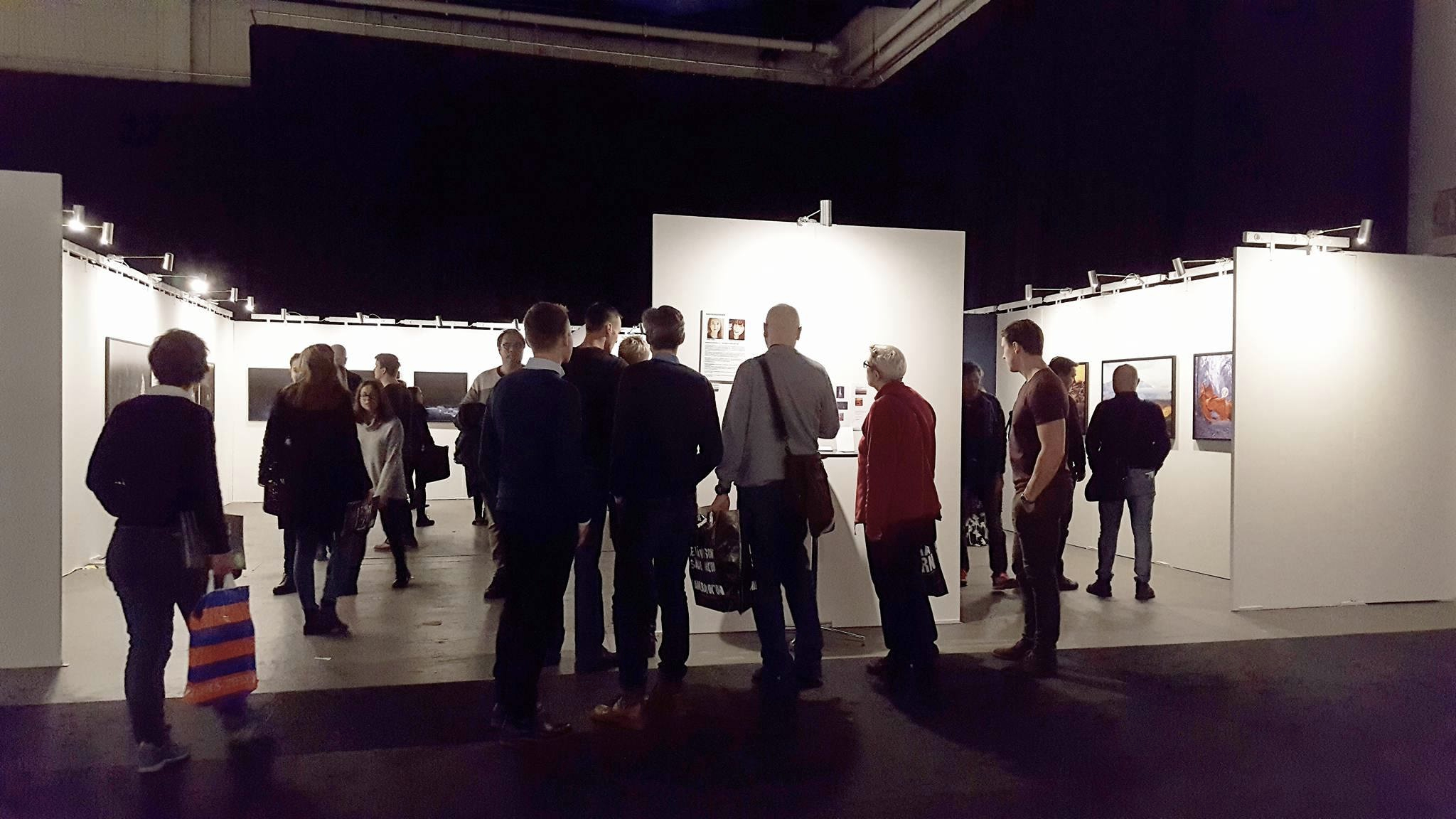 So many people came to see the exhibition! What an amazing feeling <3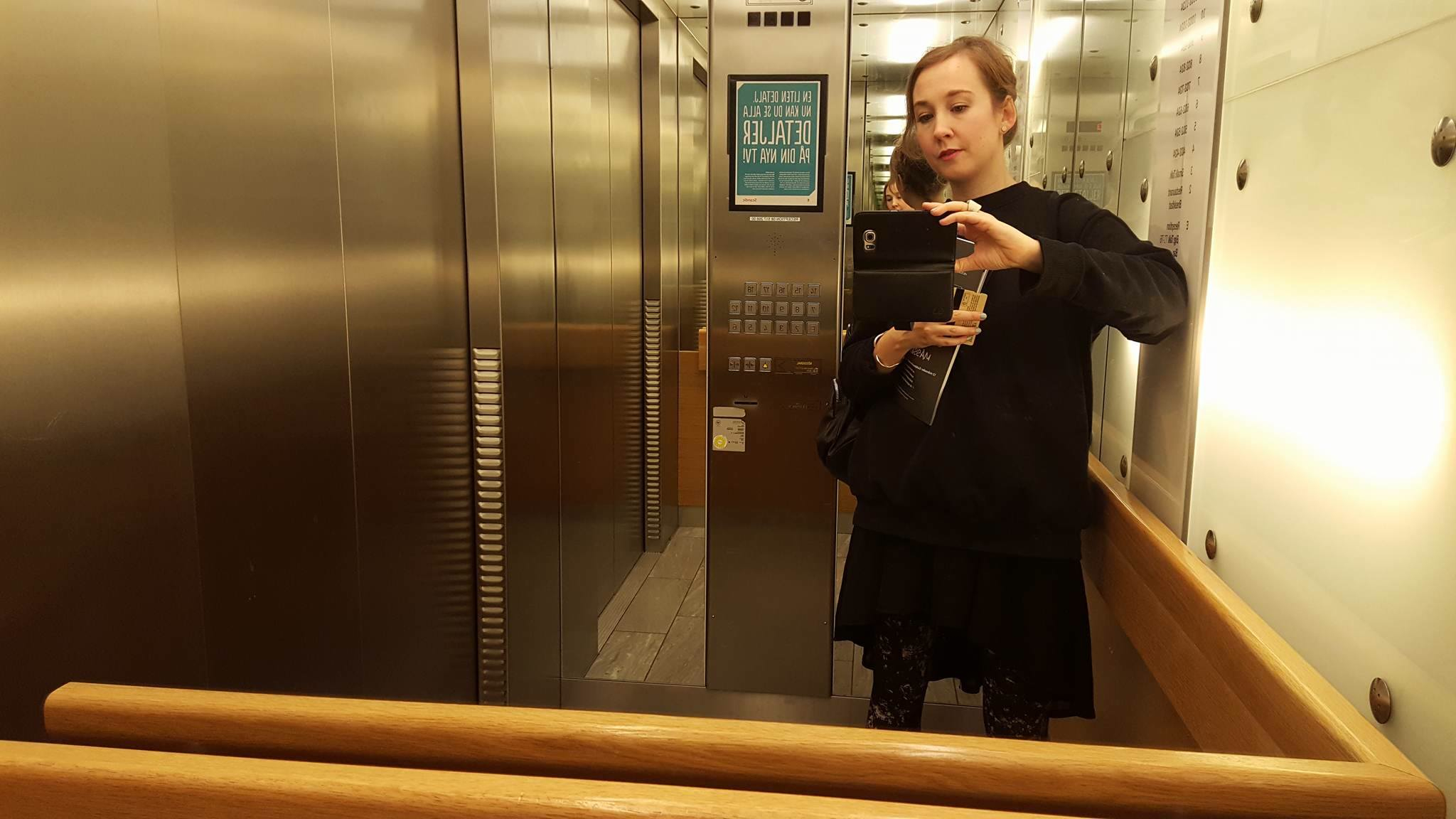 Selfie in the elevator at the lovely hotel just a minute away from the fair 🙂
Thank you to everyone who came! It was an incredible weekend!